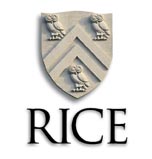 ---
About CODE
Members
---
CODE Resources
Possible Speakers
[CODE only]
Possible Visits
[CODE only]
---
General Resources
Technology Planning at Peer Institutions
Centers for Technology in Education:
brief records
longer records
Broadband Collaborative Applications
Evaluating Educational Technology
Emerging Technology
Scholarship in the Digital Era
---
Contact CODE



Scholarship in the Digital Era
---
"CLIR works to ensure the well-being of the scholarly communication system upon which knowledge creation depends. CLIR's agenda embraces the entire range of information resources and services, from traditional library and archival materials to emerging di gital formats, and the entire network of organizations that gather, catalog, store, preserve, distribute, and provide access to information."

" CNI is an organization to advance the transformative promise of networked information technology for the advancement of scholarly communication and the enrichment of intellectual productivity."

"A resource for faculty and librarian action to reclaim scholarly communication."

"The mission of EDUCAUSE is to help shape and enable transformational change in higher education through the introduction, use, and management of information resources and technologies in teaching, learning, scholarship, research, and institutional manage ment. "

"The National Initiative for a Networked Cultural Heritage (NINCH) is a diverse coalition of organizations created to assure leadership from the cultural community in the evolution of the digital environment."

"Launched in November 1994, the National Learning Infrastructure Initiative is a membership coalition of institutions and organizations sponsored by EDUCAUSE. Its mission is to create new collegiate learning environments that harness the power of informat ion technology to improve the quality of teaching and learning, contain or reduce rising costs, and provide greater access to American higher education. EDUCAUSE's role is to serve as a catalyst to bring together the affected parties to create joint solut ions to the problems inhibiting the creation of a National Learning Infrastructure."

"SPARC is a worldwide alliance of research institutions, organizations, and libraries that encourages competition in the scholarly communications market. SPARC introduces new solutions to scientific journals publishing, facilitates the use of tec hnology to expand access, and partners with publishers that bring top-quality, low-cost research to a greater audience. SPARC strives to reach scientists."
---
Home URL: <http://www.rice.edu/projects/code >
Copyright © 2000 by CODE.
Last updated December 14, 2000 by Lisa Spiro for CODE (Committee on Digital Environment at Rice University).